10 & Under Tennis
The International 10 & Under Tennis Format offered by Pure Tennis LLC has been specifically created for children 10 years of age and under.
WHAT IS 10 & Under Tennis?
This is a new format to help kids ten and under learn and play the game. To make it easier for them, we changed a few things. The court sizes. The racquet sizes. The balls. The scoring system. Even the net height. Now any child between ages four and ten can start playing tennis almost immediately-even if he or she has never picked up a racquet before. Like other popular youth sports, 10 & Under Tennis stresses the importance of play and team competition. It's also now part of the USTA's Jr. Team Tennis league and can be part of your existing programs as well. Which means that even more kids will have the opportunity to experience this new format, have fun playing with their friends and develop skills that will become the foundation of their game. It's the FAST, FUN way to get kids into tennis — and KEEP THEM PLAYING!
Click on video below to watch 10 & Under in action!
Pure Tennis LLC offers a professionally coached after school tennis programs at a variety of elementary schools and K-6 centers throughout the Atlanta metro areas. Utilizing the USTA's 10 & Under Tennis format, our certified staff will bring portable nets, racquets and balls to your community courts, school or after school and teach your child the FUN-damentals of tennis in a safe and recreational setting. Tony Farnum supervises the program to ensure that your child not only have a positive learning experience but also receive the same high-quality instruction that he has provided in the metro area for over 25 years!  We bring the game of tennis to the kids!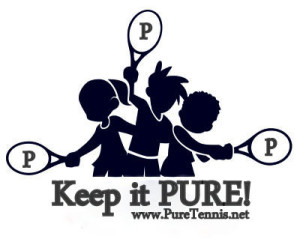 Increased hand-eye coordination 
  Listening and cooperation skills 
  Teamwork and academic skills
  Improved self-esteem and confidence
  Increased intellectual and social abilities
We focus on physical activity, safety and tennis FUNdamentals! We don't emphasize competition for small children. However, as children progress in  ability and age, specific scoring methods are introduced. 
We teach tennis knowledge and skills that children can build on and enjoy throughout their entire lives!
10 & Under Tennis Structure: (60 minute lesson)
Our initiatives are based on children using the right sized racquet and reduced speed balls on smaller courts suited to their size and age. These programs aim to retain players in the sport by ensuring that their first experience is both positive and enjoyable.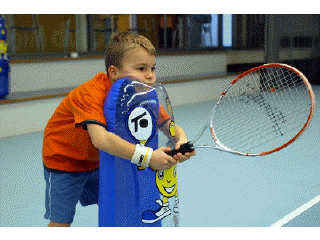 ° Warm-up and Action Games ° Instruction-Theme of the day ° Q.S. Team Tennis-Players participate in fun "competition" with their teammates against other teams ° Team games and relays
• Superstars – Ages 4 and 5's
° General motor skill development featuring tennis specific activities ° Team games and relays
• Racquet Rookies- Ages 6-8
° Focus on tennis fundamentals with an emphasis on play and fun ° Team games and relays
• Future Stars Ages 7-10
° Designed for the low intermediate player just learning how to rally with consistency and is ready for introductory   point play ° Tennis specific footwork relays