Junior Development Tennis Program Spring 2018
Pure Tennis will continue group tennis lessons for Woodward Academy K – 3rd grade students at Barrett Park beginning Tuesday February 13th, 2018. Lessons will be held on Tuesday and Thursday afternoons from 3:15-5:30 and will be offered as a ten week series. Program is limited to eight participants per instructor with a total number of sixteen participants per 45 minute session. Slots are likely to fill quickly so don't dilly dally around and get signed up for a fantastic tennis program that your child will find both challenging and FUN!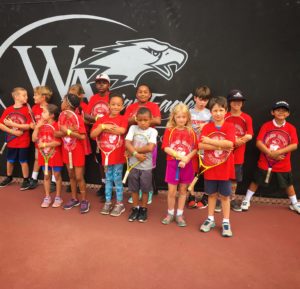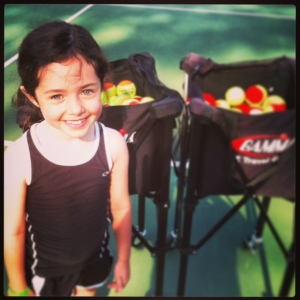 Registration is

NOW OPEN

for our Spring 2018 Junior Tennis Program at Woodward Academy!
DATES:
* Ten Week Program 02/13/18- 05/03/18 
* Maximum of eight participants per Instructor
* Includes a 45 minute lesson on Tuesday and Thursday afternoons for a total of ten weeks.
*Registration Deadline Friday January 26th 2018.
COST:
$397  

two

 minute lessons weekly on Tuesday and Thursday afternoons)
* Please remember that registration for this exciting program is a "first-come first-served" basis and
   any delayed registration/payment does not guarantee your reservation in this program. 
TIMES:
3:15-4:00 (Kindergarten) Tuesday & Thursday
4:00-4:45 (Grades 1-3) Tuesday & Thursday
4:45-5:30 (Grades 1-3) Tuesday & Thursday
* What to bring:
 1. Tennis Shoes
 2. Tennis Racket
 3. Water Bottle
Coach Tony and staff strive to know everyone by name and take a personal interest in each student. If you want your children
to 

have a positive tennis experience, where the tennis is serious but FUN, sign up and reserve a space NOW as
there is limited availability.
Got Questions?
Phone: 404-290-9994
We look forward to seeing you on the court!
Coach Tony
Click Here To Sign Up Now!