RVA Weekly Morning Junior Development Tennis Camps 
Registration is now open for our RVA summer 2017 JR. Development Tennis Program beginning the week of June 05th which will include four weeks of Summer mini-tennis camps offered Monday-Friday mornings and scheduled around busy swim team practice schedules
Camps will include all age/ability levels. (Players will be divided into appropriate age/ability levels depending on previous tennis experience)
Each daily session will include a 90 minute lesson Monday-Friday and must have a minimum of six and limited to a maximum of eight participants per instructor. A wait list will be formed for all those registrations received after each class is filled.
Weeks of June 05-09, June 12-16, June 19-23 & June 26-30
9:00-10:30am (Ages 6 & Under)
10:30-noon (Ages 7-10)
noon-1:30 (Ages 11-13)
Please remember to enroll your child early this  season!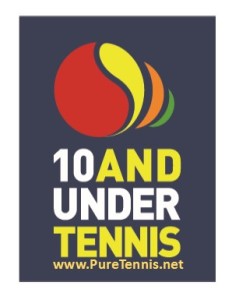 Our Junior Development Tennis Programs are designed to stimulate and challenge children of all levels, age groups and abilities. Our future Champions will learn more than how to hit a tennis ball, they will learn how to have fun playing the game of tennis!
COST: $130 (five 90 minute sessions)
Kick-Start Junior Academy Sessions (weekly afternoons) :
The goal of our Kick-Start Junior Academy Program is to continue the development of players through point/match play experience and cooperative drills at the intermediate level prior to progressing players to advance to organized match play via USTA and T-2 competitive play.
Participants must be from ages 8-12 and will be provided the opportunity to learn and grow in the game of tennis as well as develop positive social skills.
The Pure Tennis professional coaching staff is committed to accomplishing Kick-Start objectives through:
Instruction and reinforcement of advanced beginner to intermediate tennis technique through staff instruction. Players will learn advanced techniques for forehand and backhand ground strokes, forehand and backhand volleys, serves, lobs and overheads, as well as offensive and defensive strategies.
Players will demonstrate and practice singles and doubles play through a combination of cooperative drills and on court tennis games.
Players will be instructed in the area of match play. They will learn pressure point situations and will practice learned principles through simulated match play.
Players will be taught the importance of good sportsmanship. Good sportsmanship enhances a player's ability to perform well and to maintain self-control. It affords players the opportunity to exhibit self-respect and respect for others. Good sportsmanship allows for the development of friendships. Learning the rules and etiquette of the game of tennis demonstrates a further commitment to good sportsmanship.
Kick-Start Structure
Program meets twice weekly 5:00-6:30pm. (Wednesday & Friday afternoons) During this time, players will work on intermediate competitive situations, pressure point simulated match play exercises, and a variety of point/match play situations.
Cost = $395 for an eight week session (two 1.5 hour sessions weekly for eight weeks)
A minimum of six participants is required.
Weeks of 06/05 – 07/31
Coach Tony and his professional staff strive to know everyone by name and take a personal interest in each student. If you want your children to have a positive tennis experience, where the tennis is serious but FUN, sign up and reserve a space NOW as there is limited availability.