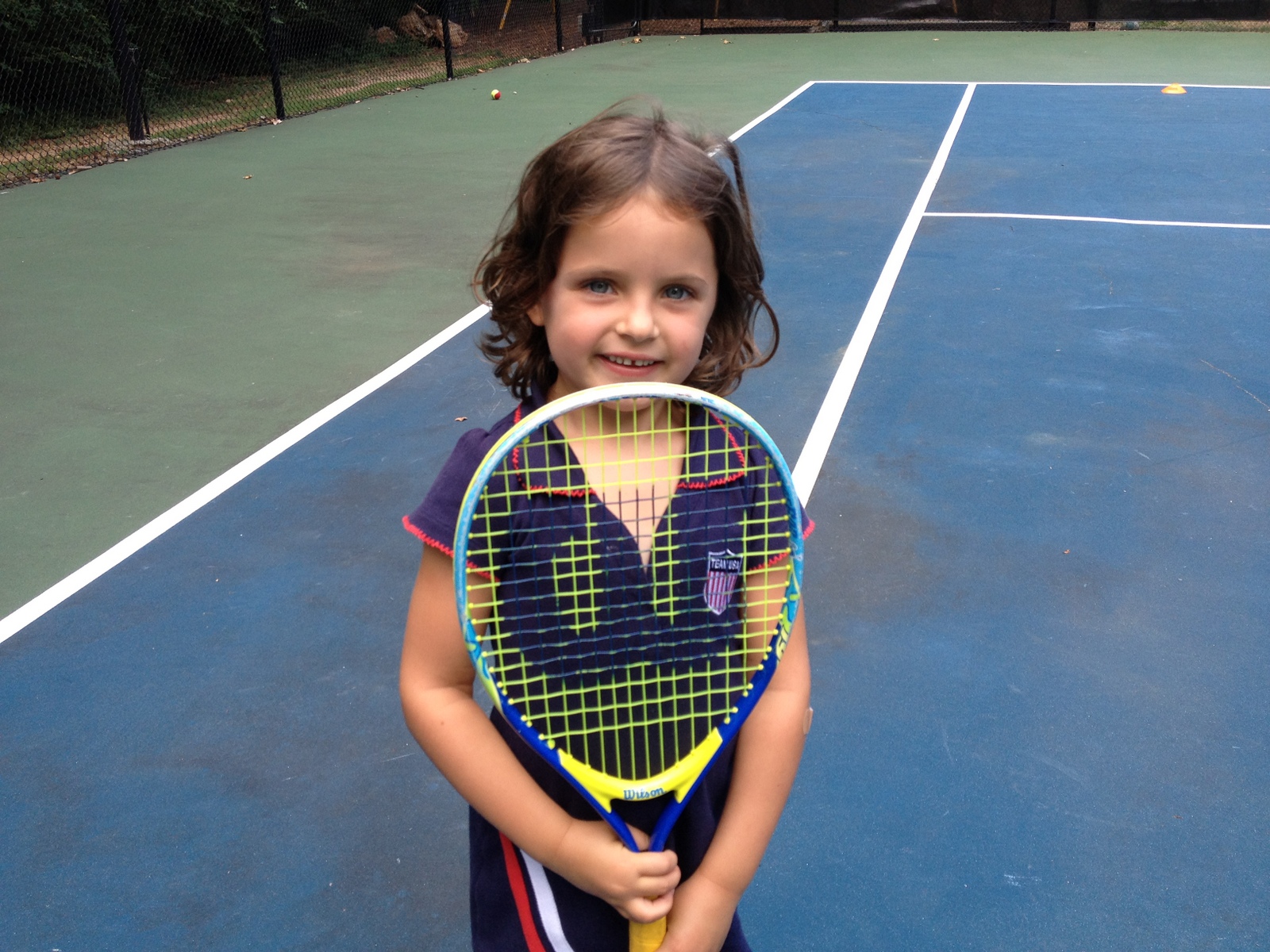 In the News…
7 Elementary Schools Paint QST Lines
USTA AWARDS "FACILITY ASSISTANCE GRANT" TO:
SANTA MONICA MALIBU UNIFIED SCHOOL DISTRICT
TheTennis Patrons of Santa Monica, the not-for-profit Community Tennis Association and backbone of Santa Monica tennis since 1947, direct After-School Tennis classes on 7 elementary schools playgrounds under the umbrella of the SMMUSD.
Teaching After-School tennis on a playground with hundreds of  kids running around playing every other sport imaginable while trying to teach, is definitely no easy task.  No tennis court lines or nets; tennis balls flying everywhere, to say nothing of the possible injuries from getting hit.  Even the most experienced, patient teaching Pros can find this situation challenging.
So, when QuickStart Tennis was introduced across the country, the TPSM jumped all over the idea of using the format as the answer for injecting exciting competition into the lessons, promoting greater attention and success in learning.
So successful were registration results using the new QST format, that Bill Nissley, TPSM President, approached the SMMUSD as a partner in applying for a USTA Facility Assistant Grant.
Now, all 7 elementary schools enjoy an end-of-season RallyBall Tournament using the QuickStart Tennis format, with players representing each of their schools at their local Reed Park (aka Lincoln).
For more information on USTA's Facility Assistance opportunities, visit www.growingtennis.com