We're Hiring!
Pure Tennis LLC Careers
Dependable and Enthusiastic Tennis Instructors/Coaches  WANTED: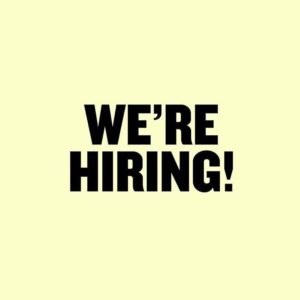 We are on the hunt for Passionate and Enthusiastic Tennis /Coaches to help spread tennis FUN In the Washington DC, Alexandria Virginia, Denver Colorado and Atlanta Metro areas! MUST BE AVAILABLE 2-3 days per week MONDAY – FRIDAY afternoons 3:00-6:00PM.
Are you super stoked about working with children? Are you an effective Teacher for any of the following age groups: 3.5 to 4, 4-6, 7-10,? Are you a Team Player? Does the sound of having a job where you can have FUN and have a POSITIVE IMPACT ON CHILDREN sound like a dream? Then you may have stumbled upon the opportunity of a lifetime. Here's Why?
We're a growing Company that offers Pre-School & After-School 10 & Under Tennis Programs and we're looking for a few ambitious, like-minded, client-focused superstars to add to our 10 & Under Pro team.
If you've ever dreamed about what it would be like to be a part of a movement that will change children's lives one player at a time, then reach out now.
If you love working with children and want to be a part of a creative, fast-paced environment that will bring out your best, you may be exactly who we're looking for.
STAFF QUALIFICATIONS FOR INSTRUCTORS:
– Enjoys working with Children in a safe indoor/outdoor setting.
-Has at least 2 years of successful Teaching experience working with Children, with verifiable references in the United States. The ages of the Children who we teach are primarily from 4-10 years old.
-Has a lot of energy
-Is Trustworthy, Reliable and Punctual
-Will pass a Fingerprinting Background check (These are Requirements of the Job)
-Can effectively and safely teach Children a variety of tennis based skills based on weekly lesson plans.
-Available at least 3 afternoons per week, between the hours of 3:00 – 6:00pm, on Mondays-Fridays.
-Experience with Sports, Tennis and/or teaching other Enrichment programs is preferred. However, we will train if needed.
Phone: 404.290.9994
Job Type: Part-time
www.PureTennis.net
Please email your resume to:
Tonyfarnum@puretennis.net
Atlanta GA

Alexandria VA

Denver CO

Castle Rock CO

Washington DC
Children's Tennis Coaches/Instuctors Wanted!
Alexandria VA • Atlanta GA, Washington DC & Denver CO – Part-time • Salary: $20.00 – $30.00/hour
© 2017 Pure Tennis LLC